In this post I'd like to share some amazing products I came across recently as well as some I've used for a while.  I really believe in spreading the word when I find something I truly believe in.  It's getting harder and harder to find products with good ingredients, products that won't harm the environment and future generations but also, products that work! All products I am showing you here work extremely well, are not tested on animals and have no harmful ingredients. How cool is that!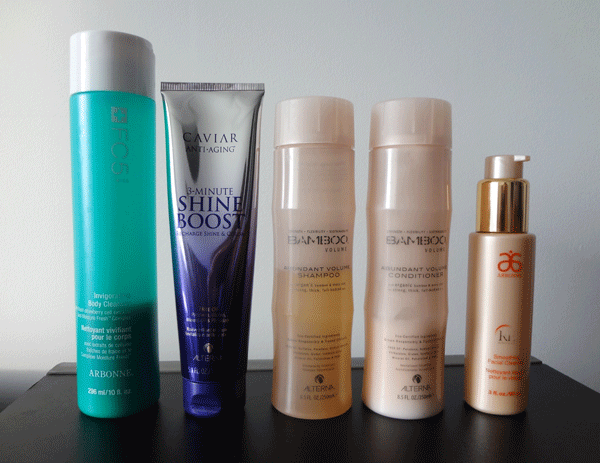 #1 Arbonne FC5 Invigorating Body Cleanser
Great body wash that's concentrated and lasts a really long time (I bought this bottle in the middle of June and you can see on the photo how much there is left). It leaves your skin super soft and hydrated. I think it also has improved my skin with every use.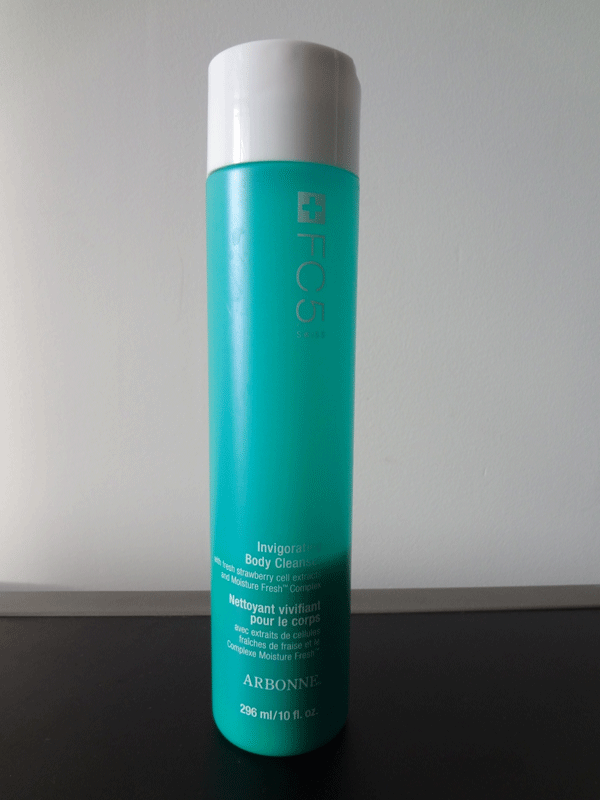 #2 and #3  Alterna Bamboo Volume Abundant Volume Shampoo and Conditioner
So I have fine hair and no magic (so far) has been able to help it. I've tried everything under the sun and some products have made a small impact but nothing that would get me hooked or really solve the issues fine hair comes with…until these …The shampoo and conditioner really do provide volume and the cool part is – my hair does not get used to them, meaning they do their job every time I wash my hair. I also love their scent! It is a little pricey but again, look at the photo – I bought these bottles June 15th and I wash my hair every other day.  That's the other thing – I used to wash my hair every day but this shampoo and conditioner allow me to have an extra day between washes. I highly recommend them!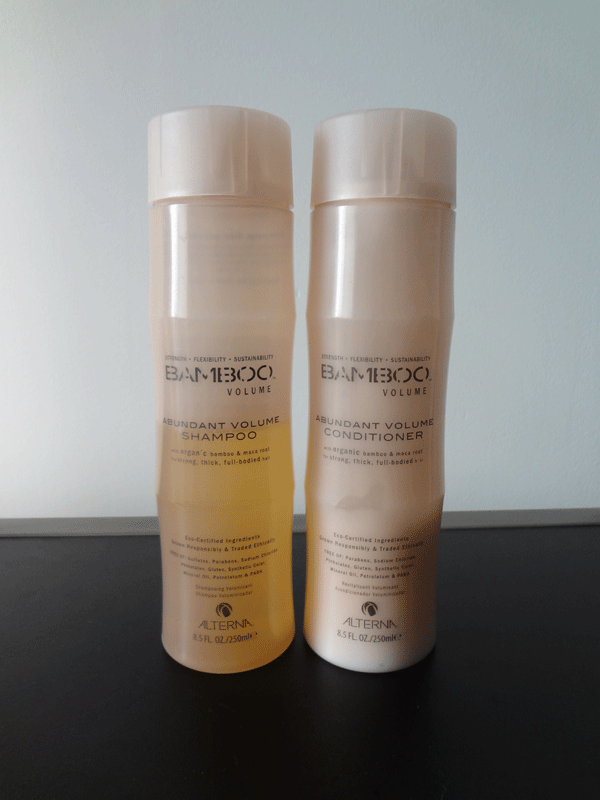 I also tried a shine shampoo from Alterna and I am convinced that whatever your hair issue might be – this brand will have a product to solve it!
That brings me to…
#4 Alterna Caviar 3 Minute Shine Boost
This stuff is amazing!!! It gives your hair incredible shine without weighing it down.  It also detangles but it does not make your hair fly away.  If you have to buy one thing this month – this should be it!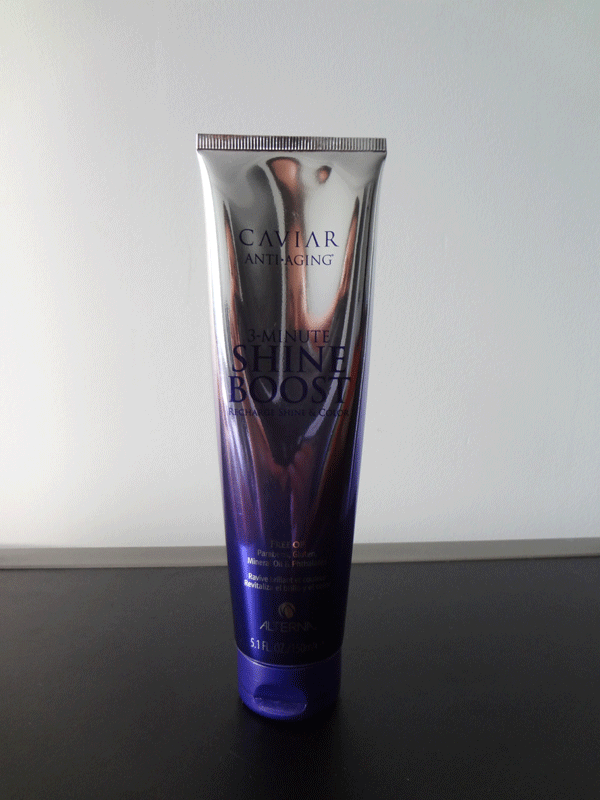 #5 Arbonne RE9 Advanced Smoothing Facial Cleanser
I've used this for years and I love it. Hands down the best facial cleanser out there according to me:) Last year I decided to explore various brands as I've stuck with this for so long that I felt I might be missing out on some new products. For close to a year I tried various brands that were advertised or recommended to me and my skin really suffered. In the end, I am back to using this and the difference is really staggering. It is a superior cleanser and I hope you guys give it a try.