If you are wondering how to refresh your fall wardrobe without spending a whole lot or buying lots of new stuff, below are some items I'm loving that can work with many of the staples you bought last year.  My favorite part about these clothes and shoes is that they can be worn as a part of casual outfits but they can be mixed up with your work separates as well for a modern office look.  I am giving you a few ideas for each and, of course, all the photos are linked. Some of them are expensive but I am sure you will be able to find the same look for a lot less.  Hope you guys like them.
#1 The Fancy Sweatshirt
This piece is great for a weekend with jeans and flats but it can also bring some fun to office clothing – of course, considering your office policy allows for some funky stuff every now and then.  I would wear this with super tight pencil skirt and some high heel pumps. I also think that it's important to point out that if you want to bring this piece to the office a nice make up and hair situation is required.  Reserve your sexy bed head for the weekend:)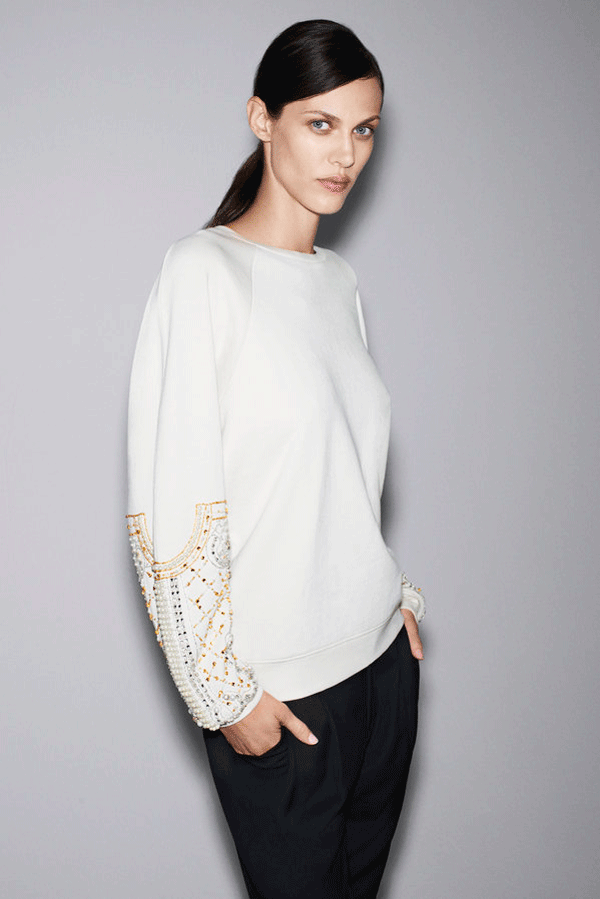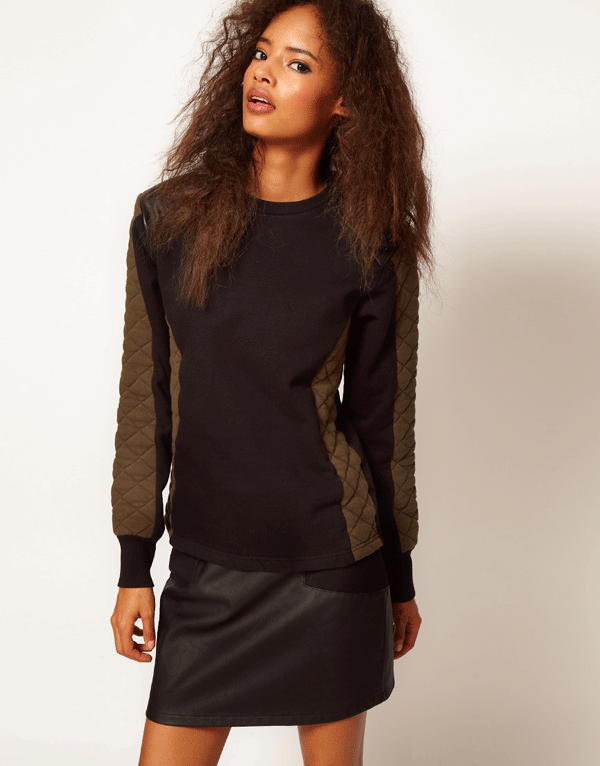 #2 Side interest jeans or pants
Those are awesome for several reasons (especially those below from Rag & Bone) – they elongate anyone's legs and add a cool girl vibe.  They look great with a simple tee but they can also play well with more elegant items like silk blouses and blazers.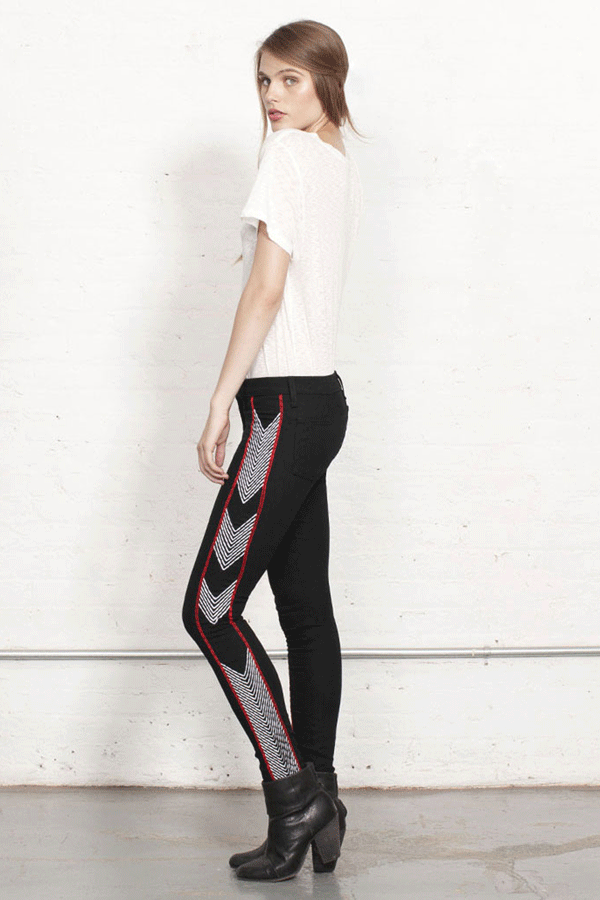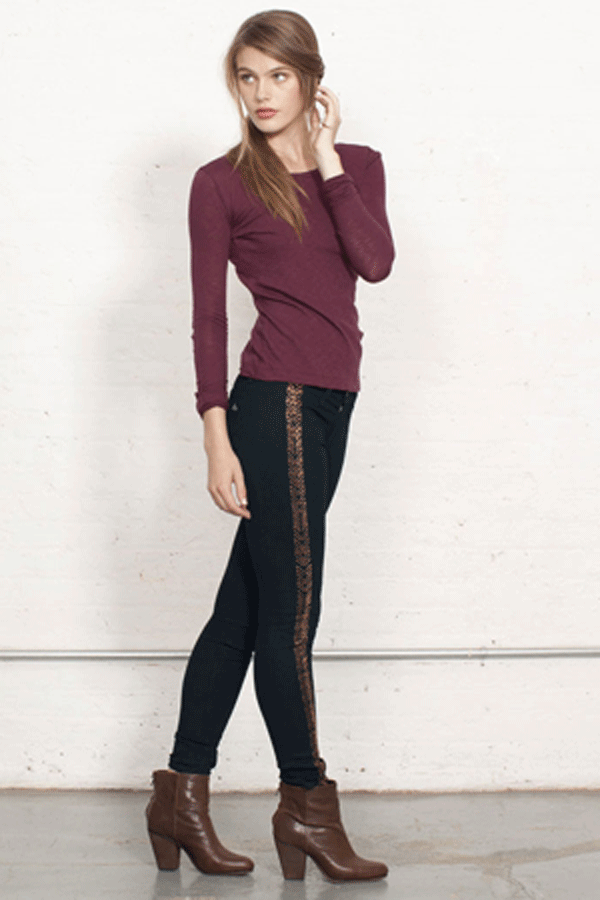 # 3 The Elegant Biker Jacket
So at one point I was really annoyed by biker jackets – they felt like "yesterday's news" to me. I've seen them in every version on the runway – lace, plastic, suede, chiffon, you name it.  But the biker jacket just won't go away and it has become a wardrobe staple of sorts.  I like the two below as they have a slightly dressy vibe but are very versatile at the same time.  They are shown with jeans in these photos but they could look just as hot with crisp shirt underneath and sharp slacks.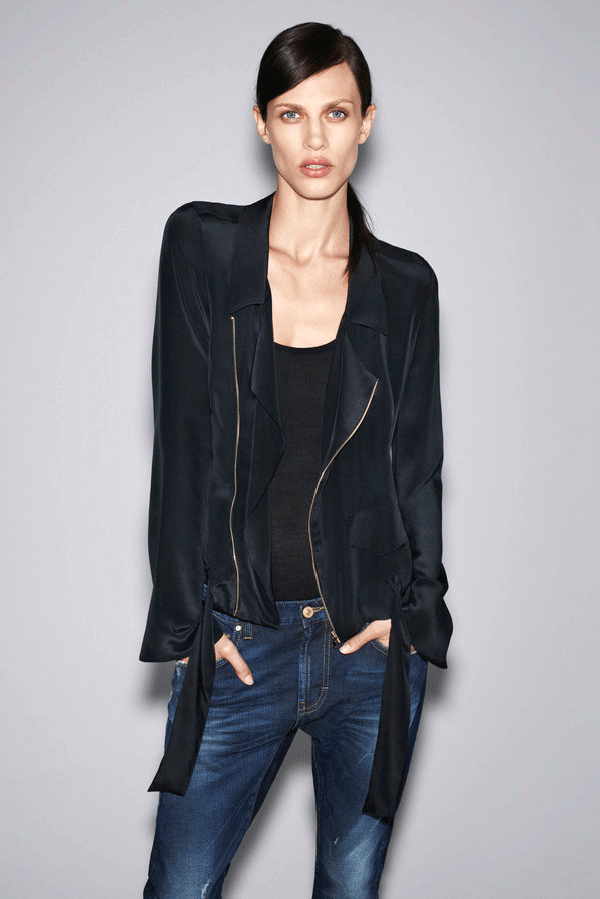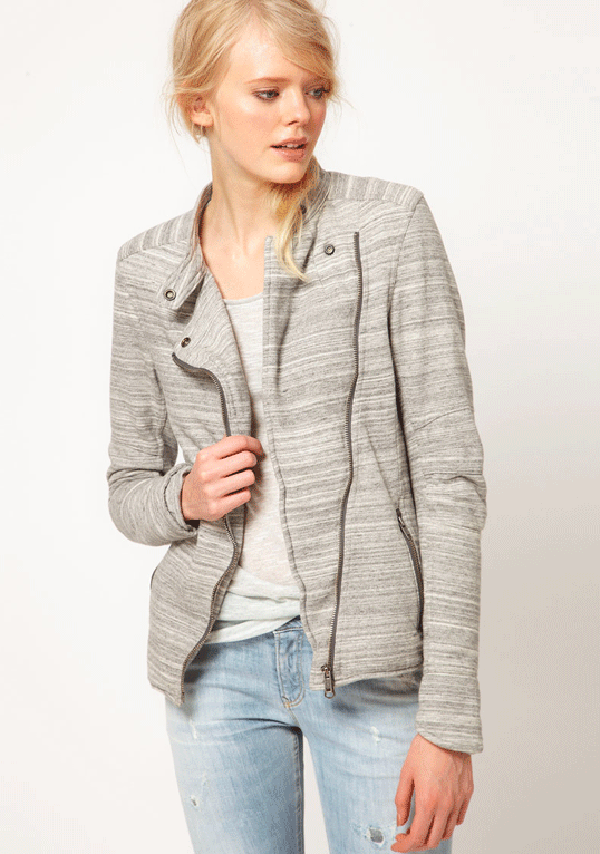 # 4 The leather-look something
First, I'd like to make clear that although these pieces from Maje are all (probably) real leather, I recommend vegan leather all the way.  Our vanity is just not reason enough to justify animal suffering. I still occasionally buy some leather but very minimally and all and all I try to avoid it. Anyway, so back to trends – a leather-look pant will be the easiest piece to integrate into a wardrobe although if you want to do the head-to-toe thing – don't let me stop you. I'll probably go with a pant and I am particularly after a deep crimson one like the one below.  Again, the reason I like this piece is because it can look great casual but it can also be dressed up with heels and soft blouse.
* BTW – I am obsessed with these boots – just had to share:)
# 5 Something Military
Depending on your feelings about this trend you can try it by just infusing some fatigue greens into your closet. This season I am looking for everything in fatigue green:)  You can also just introduce an abstracted camo print in a pretty feminine silhouette and that would do it.  The good part about military items is that they always come back in fashion so it ends up being something of an investment piece. The other good part – your local military surplus store probably has some hot stuff at a fraction of the (boutique) cost.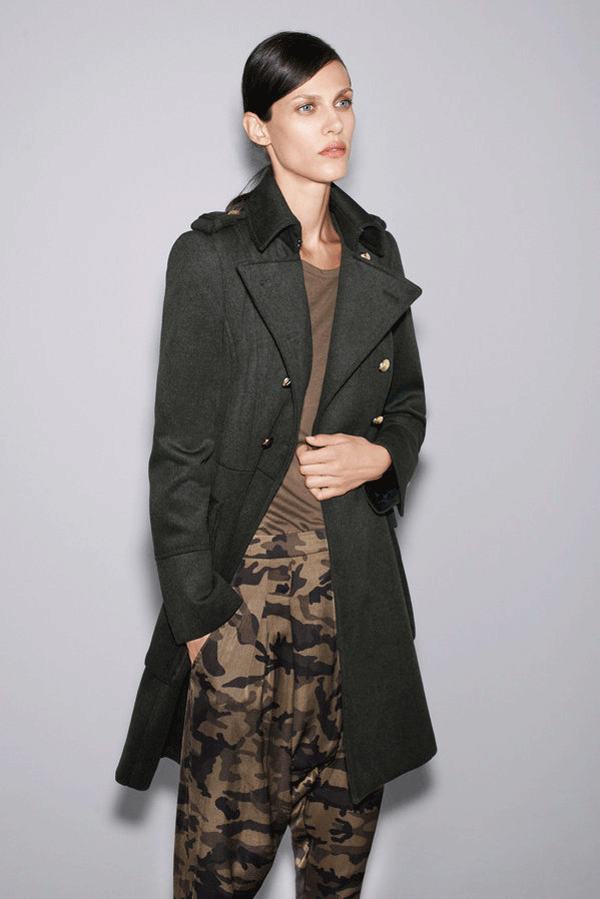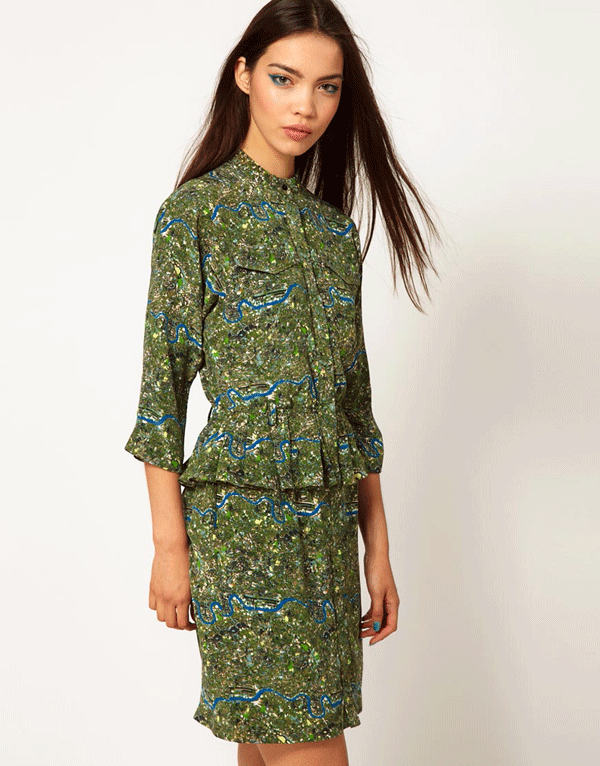 # 6 Peplum Top
Oh yes, magazines have been force feeding us the peplum top for a while now but the reality is that it looks good on pretty much every woman and now since it's a trend you can find many versions on the market.  Few years ago I had to make my own because I wasn't finding it but now they are everywhere.  Below are couple of my favorites from ASOS.
#7 Some studded footwear
I know , I know – some studs can look really cheap and annoying and some are just amazing – I am talking about the amazing kind:) I actually bought the ankle strap version below from Zara after seeing it on my friend Erica. She was talking to me and I could not hear anything she was saying because my full attention was drawn to these shoes. That's how I knew I had to have them.  The boots – well, they are just awesome.